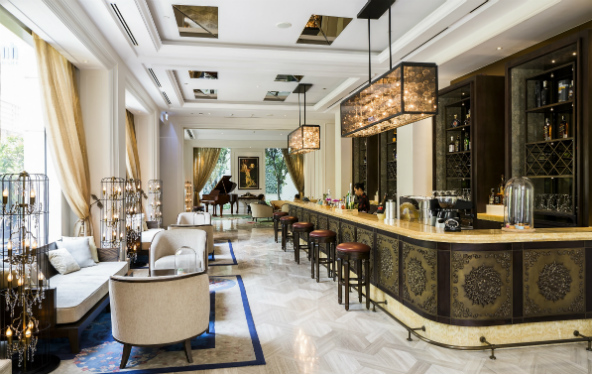 Ben Thanh Market is a famous market in Ho Chi Minh City. This market is a fairly large traditional market, with a distinctive form of ancient buildings. In this market, various clothes, food, and interesting souvenirs are offered to you. If visiting Ho Chi Minh City should stop by this market. If you looking for accommodation to stay close to Ben Thanh Market, Hotel Des
Arts Saigon | 5 Star Hotel Saigon is the right choice.
From morning to evening, activities are centered on the market. Whereas the afternoon until midnight, the market is continued by the night market (Ben Thanh Night Market) which is on the street next to the real market. On both sides of the road, the Ben Thanh market will be filled with food vendors, clothing (clothes and t-shirts), and souvenirs.
We can get various types of goods at the Ben Thanh market. In the market, we must bargain for these goods. We should at least have the heart to bargain up to 70% below the price offered by the seller. but remember, if you shop at the front of the market, they usually give you the right price that is unnegotiable. Various souvenirs in the form of handicrafts that are made by hand can be found here. The most typical souvenir here is the pottery souvenir. In various forms, small round bowls, trays, plates or vases. Decorated with paint or decoration from eggshell skin. The process is very smooth and detailed, with bright color paint. The price is also diverse. Also, there is a statue of a Vietnamese Girl or a statue of a Vietnamese girl with a cape and typical Ao-Dai clothes. The size of this statue is diverse, there are small to medium or large.
Many colorful clothes are offered at different prices depends on the size. Shopping in this market is cheaper, compared to shopping at tourist attractions. Other items we can get are typical Vietnamese paintings or lacquer wood. Some of the paintings from wood are decorated with eggshells. The theme of the painting is mostly about nature depicting the Mekong river.