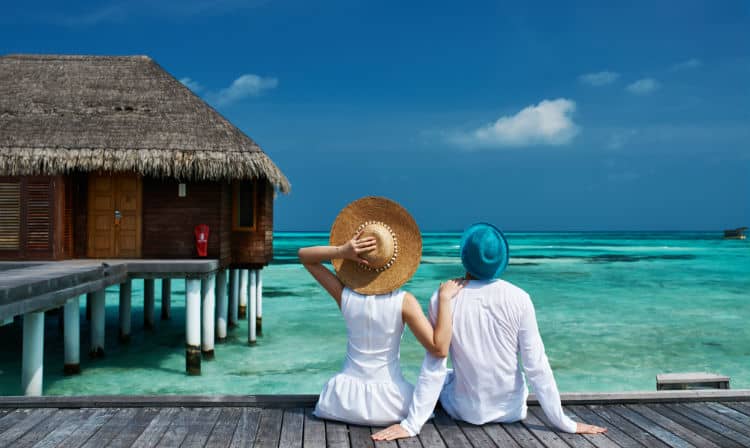 The Indonesian town of Bali has, over the years, gained popularity to be a very romantic destination a lot of couples are opting to go to. The mesmerizing turquoise-blue water, the stunning sceneries, and the clean and fresh air are just a few of the things that make the locality become anyone's favorite. The town is one beautiful one fit to host you for your honeymoon. And in a friendly budget of only $1990 per person, you and your new spouse can book a package with The Seven Holiday and enjoy 14 days and 13 nights stay from spots all over the island. And below is why!
You stay at posh and luxurious hotels
Your honeymoon is the time to spend with your sweetheart, and you need to lay your head down in only the best places. And in this silver package, you get to stay in the best hotels in Bali. The first three nights, you and your spouse will rest at the Inaya Putri Nusa Dua, which is a five-star hotel. In the next three days, you will be residing at Pearl of Trawagwan, a four-star hotel. The following three, you sleep at the Amora Ubud Boutique Villas, and the last four days, you spend at a deluxe room in the Colony Hotel Seminyak.
You are presented with an everyday timetable of exciting activities
Well, as if you thought that was all, you are given a schedule of events to partake while you are in Bali. Indeed, timetables are a bit restrictive, but you also have the option to custom-make it to your liking. For instance, if the venture is mount climbing, and you detest the activity, you can choose other options to replace it. You get to enjoy shows, guided beach walks, hikes, daily yoga classes, snorkeling, and complimentary massage sessions, and so much more.
You experience world-class staff assistance
While in Bali, you will barely lift a finger to get something for yourself! Well, unless you are picking up your cocktail as you chill on the beach. The staff at all the hotels and resorts you will be staying at, are dedicated to serving you around the clock. That means that even in the middle of the night where you may want a champaign bottle bought up your room, in a few minutes, you have it.
You enjoy so many extras included in your packages
Besides your luxurious stays, the itinerary, and the dedicated staff at your beck and call, you get to enjoy so many more complimentary services. These services include organized transportation to and fro the hotel and the sites, daily breakfast in all resorts, scheduled bus transportations, free English-speaking tour guides, and entry tickets to all the sites.
Conclusion
Getting married is an exciting beginning, and you deserve a great start to kick off this lifelong commitment. And guess what! Besides this package, there is so much more you can choose from. It is a new commencement that you must celebrate it in the best way possible.